Education
Information about investing on the Sharequity platform.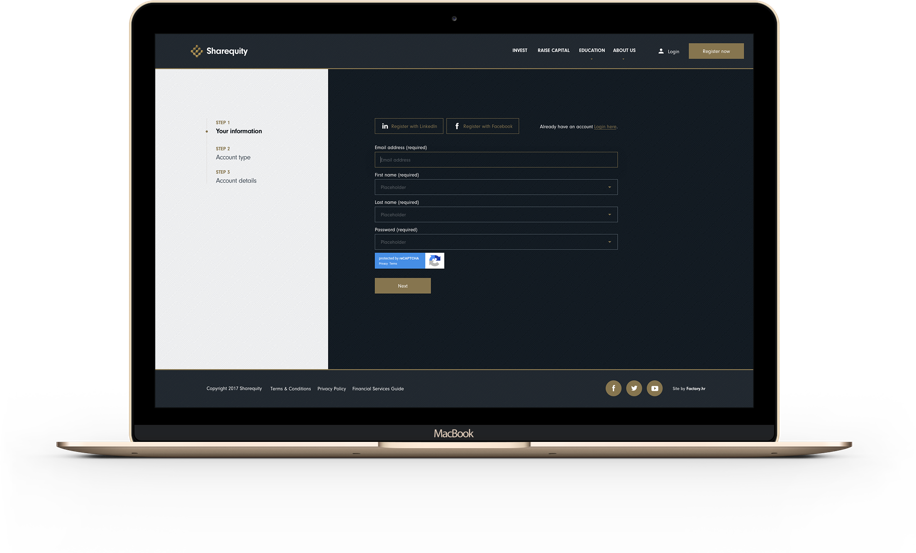 INVESTOR
Register And Create Your Investor Profile
Signing up to Sharequity takes less than 2 minutes and is free. Creating an investor profile will provide you with notifications and instant access to a wide range of investment opportunities. You'll get access to information about companies looking to raise capital, from early stage seed startups to businesses wanting to list on the stock exchange.
FUNDRAISING COMPANIES
Create Your Company Profile
Whether you are a business looking to raise capital or a broker supporting the fundraising process, we can assist with distribution and streamlining the process. Register and easily submit an online capital raising or partner application. Our business development team will contact you within 24 hours to discuss the opportunity.
FUNDRAISING COMPANIES
Build Your Investment Opportunity
Once your company profile has been set-up you can use the Sharequity platform to securely build, submit and market your online fundraising campaigns to our actively engaged investor base.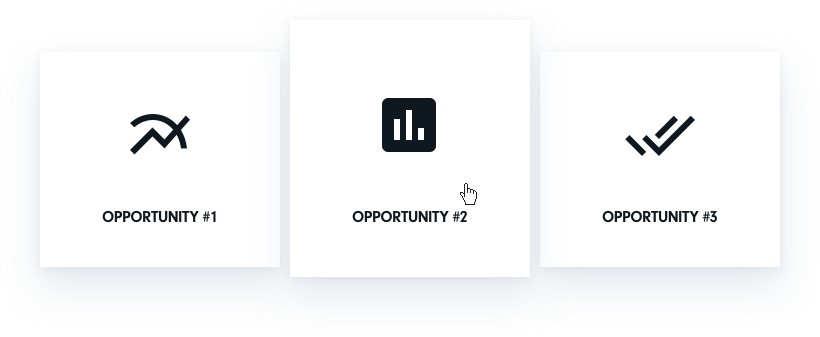 INVESTOR
Browse Investment Opportunities by Company, Industry, Fundraising Type, etc.
Search, review and invest in a broad range of companies looking to raise capital. We seek to capture and present detailed information on the investments' financials, market data, management teams, track record and associated supporting documentation.
INVESTOR
Invest
We strive to offer investment opportunities to a wide range of investors. Whether a retail, sophisticated or institutional investor, our secure and integrated online workflow will assist with stepping you through the offer, acceptance, payment and share issuing process.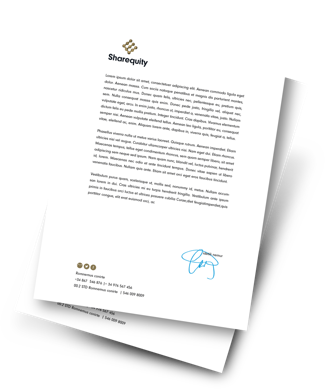 INVESTOR
Track your Investments
All documents and agreements can be downloaded electronically. We are also working with share registries to enable investors to track purchased unlisted securities via their Sharequity dashboard.


FUNDRAISING COMPANIES
Funding Process
Investors review opportunities and choose to make an investment. Invested amounts are held in a third party escrow account and when the funding target is reached, the transaction takes place, with the company issuing shares and receiving the relevant funding.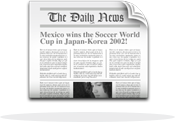 PROJECT PARTNER
Company Updates
Sharequity assists companies with digital investor relations updates and communications.